BUZZARD BOIL
October 13-15, 2017
It's back!!!
Friday - Check-in 7:00 am to 9:30 am. Safety Meeting at 9:45 am. 6 stages 10:00 am to 5:00 pm.
Saturday - 6 stages 10:00 am to 5:00 pm.
Sunday - Team Shootoff with the top half of the shooters paired with the lower half of the shooters. Team Shootoff Meeting at 9:30 am and shooting starting at 10:00 am. Banquet follows.
Entry Fee - $90 that includes Saturday Lunch and Sunday Banquet Dinner. Spouse Entry Fee - $70. Non-Shooter Dinner - $30
75 shooter limit. No refunds or changing of shooting categories after Sept. 21, 2017. See entry form for categories.
Swap Table on Saturday.
Here is the 2017 Flyer and Registration Form. All SASS rules apply.
Camping is limited - contact Milo Sierra 860-508-2686.
Questions? Contact Double Tap Taylor 860-384-0543
October 2016 'Buzzard Boil'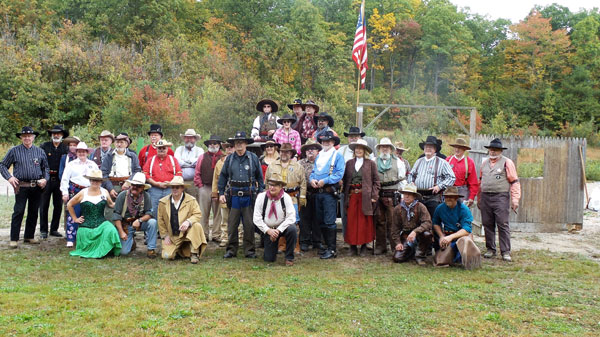 2016 Buzzard Boil shooters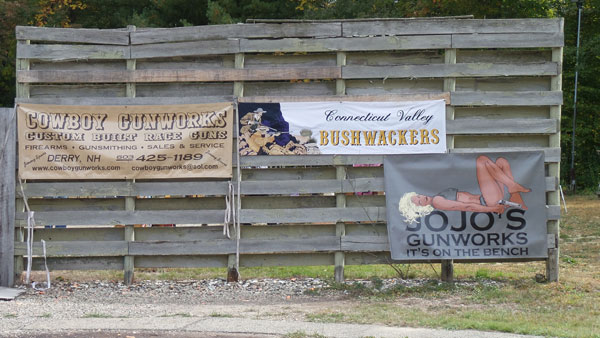 Some of the sponsors ...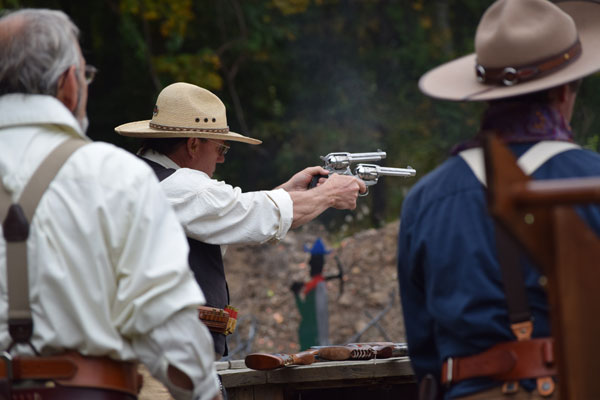 Dead Head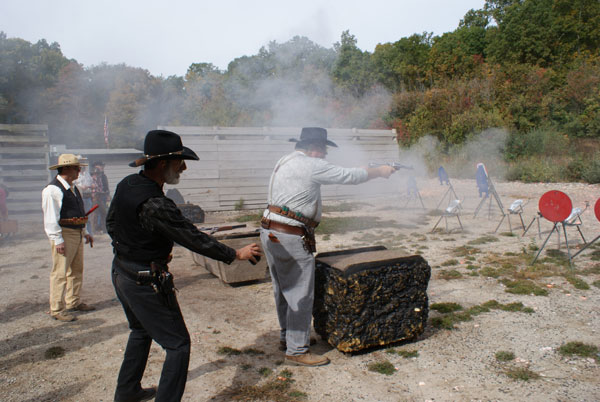 Double Tap Taylor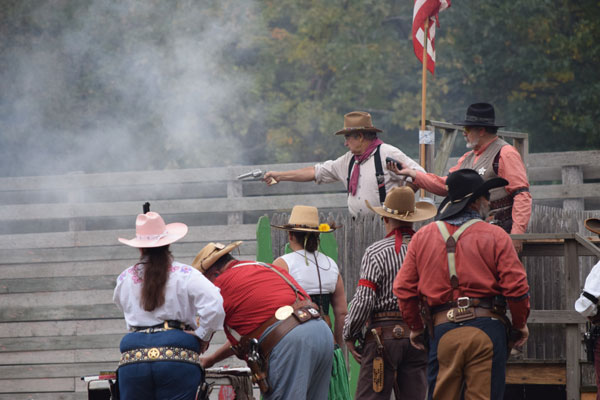 Jocko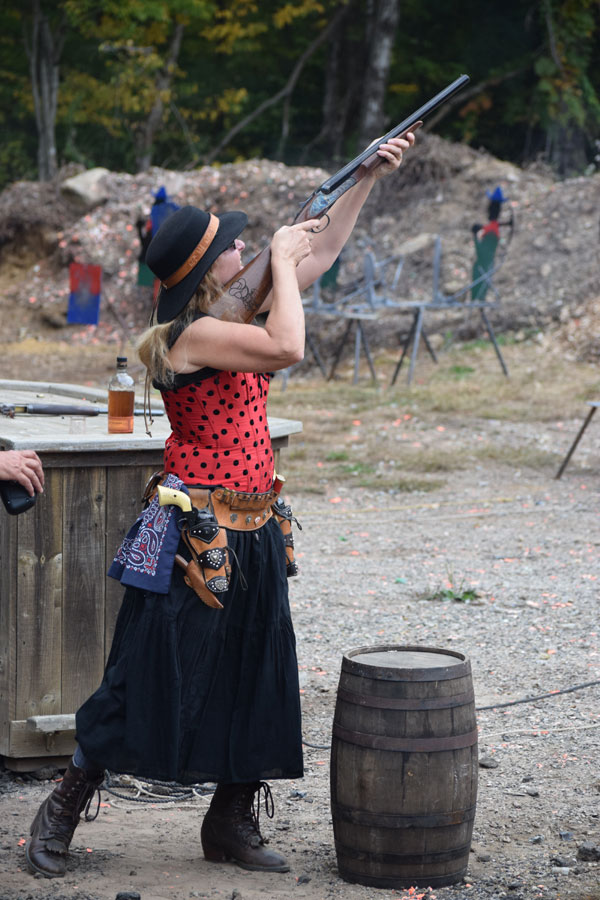 Nanny Oakley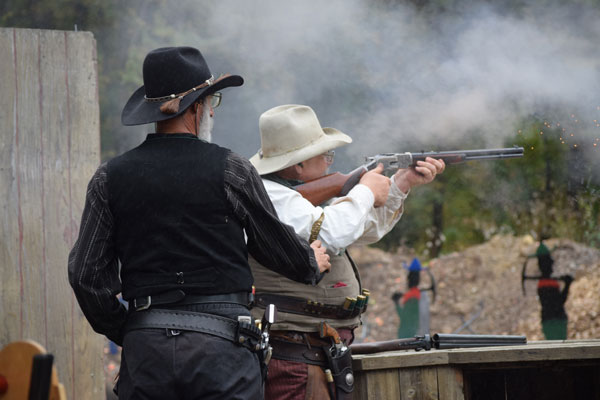 Pennsyltucky Slim

Stage 1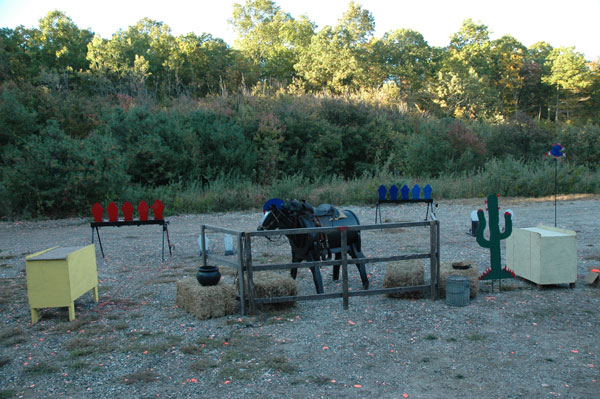 Stage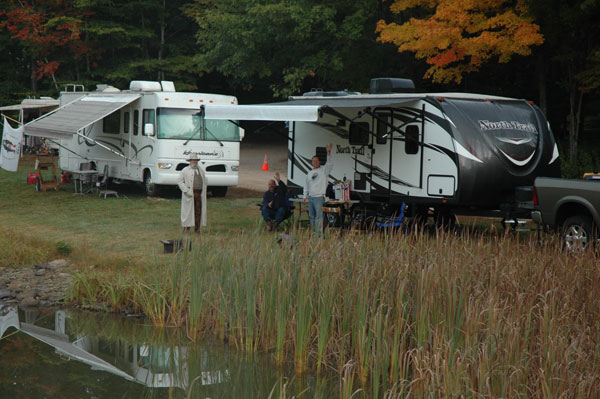 Some of the covered wagons.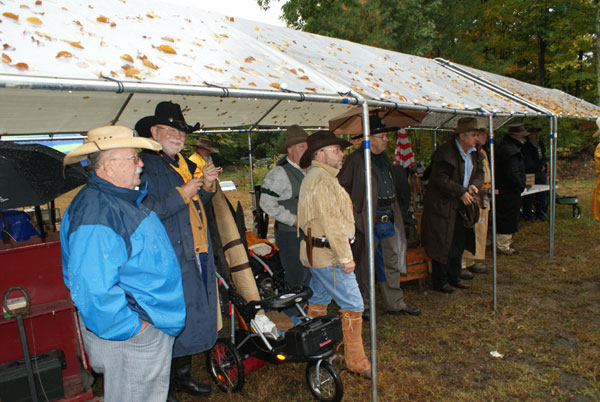 Watching the Team Shootoff in the rain.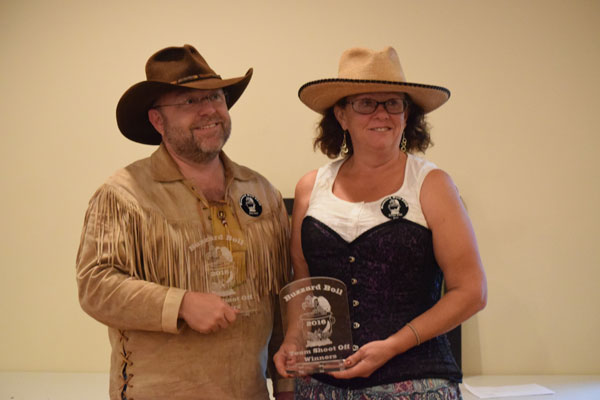 Team Shootoff Winners: Army Scout & Crystal Creek Chris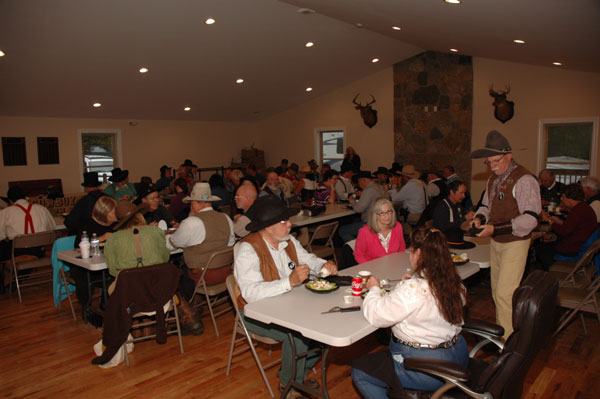 Banquet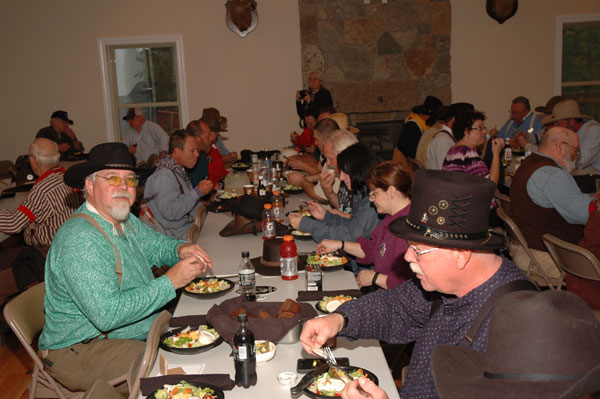 Banquet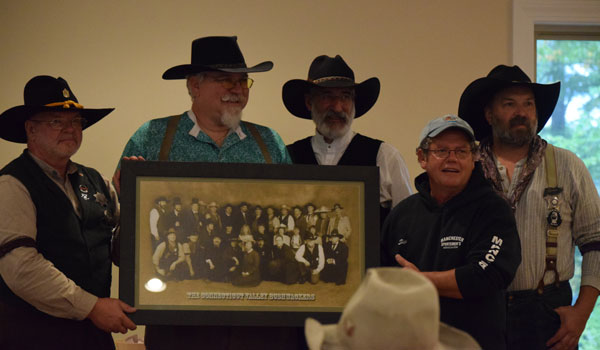 Presentation of photo to the club.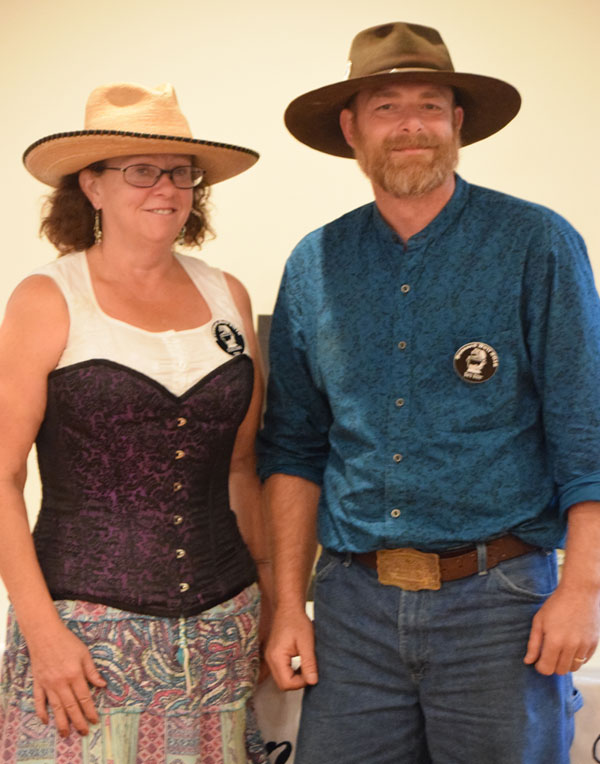 Overall Lady - Crystal Creek Chris with
Overall Man - Darksider
Contact 'Gunny B' (George Beebe at cheshirelock@aol.com) with questions or to see how you can help.
®

REMEMBER!
SASS® Rules Apply!